About us
Who we are
Hello from our staff at Golden Tanning Salon. We would love to show you what we have in store for your first and every visit. Whether you have a vacation coming up in the tropics or just want to look your best, stop by and we are sure you will appreciate the individual attention to transition you into a bronze figure of attention.
Golden Tanning is a tanning salon situated on a convenient shopping parade, just half a mile from Corby town centre, with the added benefit of ample free parking spaces just across the road.
Spotlessly Clean!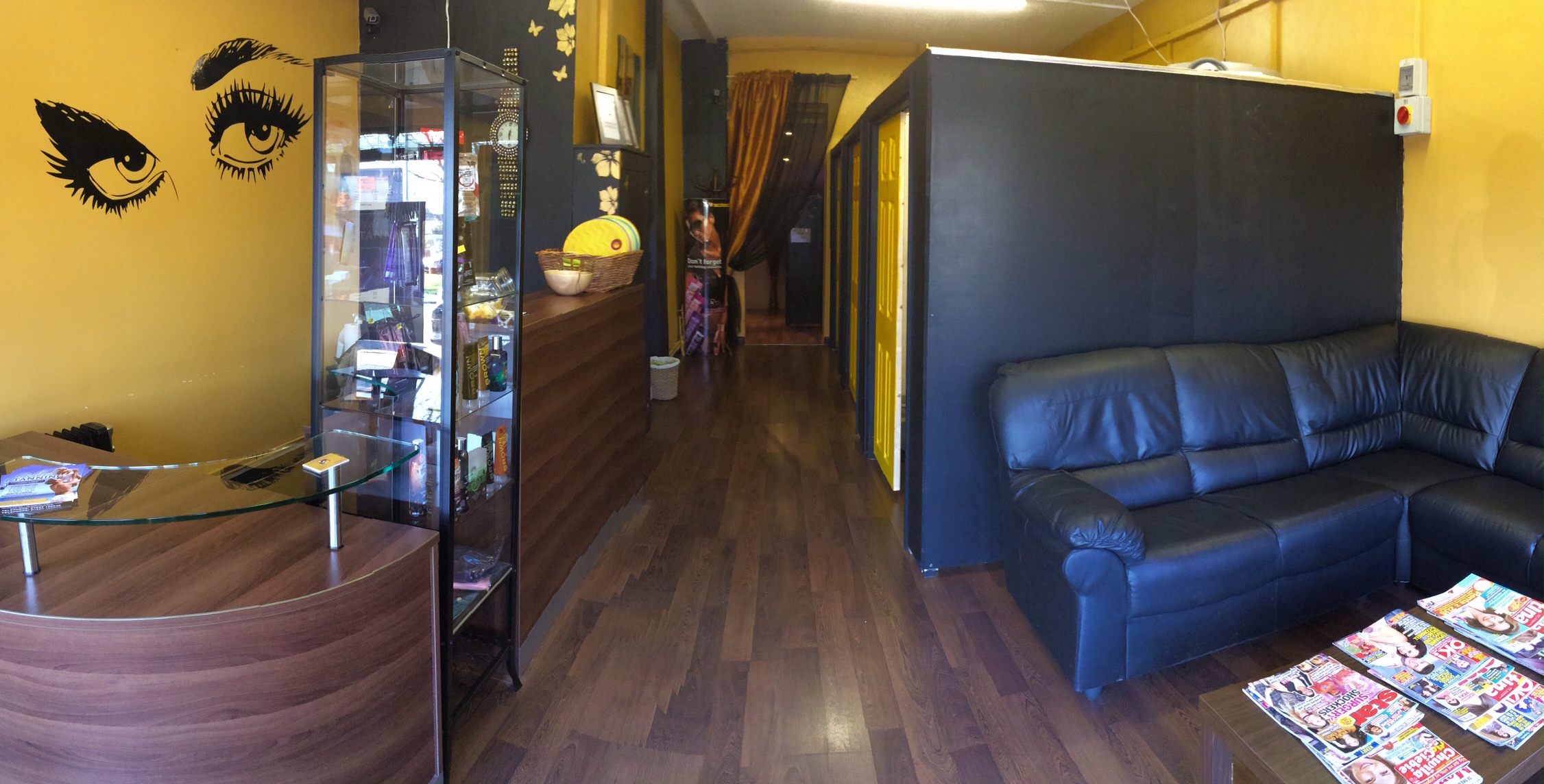 It's spotlessly clean with an informal atmosphere to make you feel at home the minute you walk in. And with the most modern sunbeds, all regularly serviced for your safety and comfort, you'll soon appreciate that this really is a business that looks after every male or female customer of age 18 to seniors, which probably explains why people always want to return.
Our importance of ongoing investment to ensure that we are always 'the best' and that everything about our business spells 'quality'!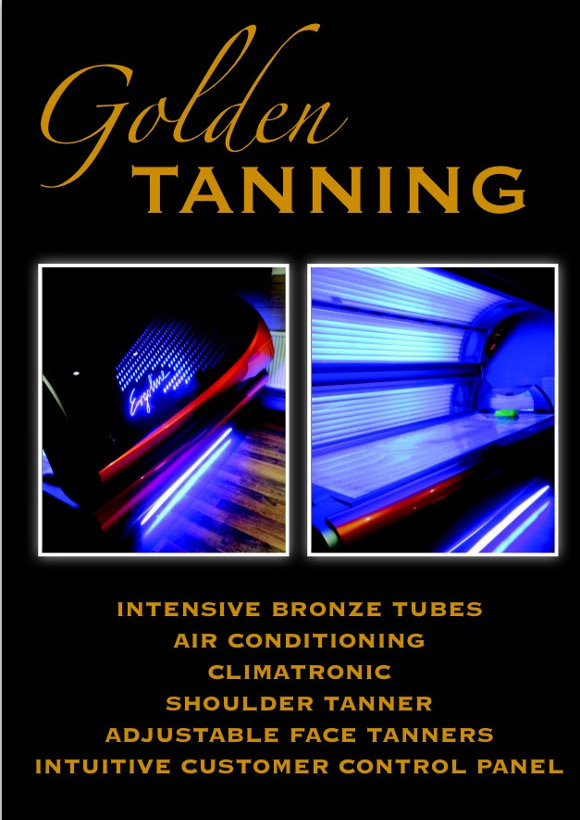 At Golden tanning salon we use Ergoline lie-down sunbeds which are ergonomically designed for superb tanning performance and offer an amazingly broad reclining surface for a very efficient and comfortable tan.
Or maybe you prefer to stand up in the top branded vertical Luxura V5 high intensive sunbed, which combines elegant looks, durability, performance and precision engineering to give the customer an outstanding tanning experience. It has a high-powered ceiling fan and body cool jet system, offering superb cooling for client comfort and ensuring that the lamps function at optimal temperatures for improved tanning performance.
We pride ourselves in having a pleasant salon environment where our staff can maintain their individual goals of treating our customers to the most professional experience they will ever receive.
We also insist that "too much, too quickly" is never an option and we will advise how many minutes are permitted for safe tanning with the help of carefully kept customer records.
And when you have finished your session, we are also willing to give our professional advice on the best 'pre' and 'after tan' creams to suit your skin tone which, if required, you can test buy in sachet form before purchasing larger tubes.
So why not go along to Golden Tanning and enjoy the best tanning experience around and at the very best prices! If you've not been before, I promise, you're in for a real treat!